Hi Teresa!
We had such an amazing time!! The Fijian's were the some of the sweetest people we have ever met. So happy and hospitable!
The snorkel safari was our favorite activity! It was such an amazing experience! The coral was so beautiful! The colors and fish were so pretty! We kayaked, took the sunset cruise, visited the village, went hiking, and were pampered at the spa! We watched a coconut demonstration, took a cooking lesson, & learned basket weaving. The private beach picnic was very relaxing! Luckily we had good weather that day.
It rained a lot more than expected. We had only two days of sunshine, which was a bit of a bummer. However, we still had a great time! The rain was very relaxing. Perfect time for spa treatments! I don't think I've ever seen rain like that!
We played scrabble, read books, and made new friends! We had such a great time!! Thank you for all your help planning our trip. You were such a pleasure to work with!!
Thank you for the amazing honeymoon,
Ashely R.
If you enjoyed this post, make sure you subscribe to my RSS feed!
An iconic tropical luxury hideaway and one of my favorite resorts is the St. Regis Princeville Resort located on the exclusive North Shore of Kaua'i in the Hawaiian Islands.  A luxurious haven, overlooking Hanalei Bay (so majestic that many songs have been written about this paradise) explore the quaint communities of Kilauea and Hanalei, ride horseback along the majestic Na Molokama mountain range or kayak the gorgeous Hanalei River. Resort guests enjoy a wide range of ocean sports and eco-adventures from surf lessons, snorkeling, stand up paddle boards and scuba diving.  Make sure you fit in hiking the dramatic Napali coastline.
Princeville Ranch Adventures offers exclusive ziplining, kayaking and hiking tours on 2,500 acres of private lands on the North Shore of Kaua'i. These guided tours take you away from crowds to pristine areas that are otherwise inaccessible to the public.
Contact the Travel Gal about free nights, upgrades and current airfare promotions.
Call me at 800-644-6659 or email Teresa@Luxuryhideaways.net today!
If you enjoyed this post, make sure you subscribe to my RSS feed!
During the months of November and May there is a fabulous small ship that sails between the islands on a weekly voyage - their tagline is "luxury in the pursuit of adventure".  The Safari Explorer is a 36 passenger yacht, based in Seattle WA and owned by Innersea Discoveries & American Safari Cruises. Onboard guests will enjoy a weekly cruise around the islands, the trip is affectionately named the Hawaiian Seascapes.  This luxury adventure will focus on the abundant wildlife of the Hawaiian waters.
Safari Explorer itinerary:
Day 1 - Lana'I - Embarkation - Today you will be met with a warm aloha where the Captain and crew greet you with champagne as you board your awaiting yacht, the Safari Explorer.   Watch for marine life as you enjoy your first sunset prior to dropping anchor for the evening.
Day 2 - Lana'I - Gear up for a day of exploration and fun!  Your activities will include snorkeling, paddle boarding, kayaking, skiffing; and a stroll along Shipwreck Beach to the ancient Hawaiian petroglyphs. The Humpback National Marine Sanctuary-located between Lana'i, Moloka'i, and Maui-provides front-row seats as you cruise through these productive marine breeding grounds.
Day 3 - Olowalu/West Maui - Today you will cruise 9 miles to the island of Maui. Today you will explore amazing coral gardens teaming with sea life.  Later you'll enjoy a sail aboard an authentic hand carved outrigger canoe.
Day 4 - Moloka'I - Explore the charming paniolo (Hawaiian cowboy) town of Kaunakakai.  Visit a plumeria farm and relax at one of the longest beaches in Hawaii.  Stop by a macadamia nut farm and stop for coffee at a plantation.
Day 5 - Moloka'i - Halawa Valley - Hands-on activities await you in the picture book Halawa Valley. "Talk story" with locals and experience their land and traditions as few visitors ever do.
Day 6 - Kailua Kona, Hawaii - Your adventure today begins aboard a skiff to Kealakekua Bay, where Captain Cook was slain in 1779. A guided walking tour unveils this historic town.  Tonight you'll anchor at an offshore location for a night of snorkeling with Giant Pacific Manta rays!
Day 7 - Honomalino Bay/Opihihali - Fringed by coconut palms, the bay reveals a diversity of colorful corals, sponges and tropical fish.
Day 8 - Hawaii, the Big Island - Disembark - As the Safari Explorer docks at Kawaihae Harbor, you'll be transferred to the Kona Airport or to your extended Un-Cruise hotel stay.
We are able to extend your fabulous vacation at one of the premier hotels in Hawaii.  I suggest the Four Seasons Hualalai for a few more days of relaxation.
For more information, call me, the Travel Gal at 800 644-6659 or email Teresa@LuxuryHideaways.net
If you enjoyed this post, make sure you subscribe to my RSS feed!
If you are looking to connect with nature and spend some time with wildlife, New Zealand is for you.You can hire a punt on an urban river; relax for days on a houseboat, motor yacht or sailing vessel; be your own captain or hire an experienced professional crew.
The pristine landscapes and waterways of the Southern South Island offer a favourite cruising experience for many, offering scenic cruises through Fiordland, Queenstown and Stewart Island.
Whether you prefer a high speed jet boat ride or a leisurely jaunt, you'll find New Zealanders are happy to share with you their love of water-borne transport.
JET BOATING
Like a jet aircraft, a jet boat has no external propeller. Instead, it squirts water out at high speed just below the surface behind the boat. This allows the boat to operate in depths of only a few centimetres.
The jet boat was developed in the 1960s by New Zealand farmer William (Bill) Hamilton, to allow navigation of the shallow Canterbury rivers. However, enterprising New Zealanders soon realised its potential as an adventure activity.
Sit back, buckle yourself in and feel the acceleration. A New Zealand jet boat ride will take you powering through narrow river gorges, almost brushing against sheer rock faces; or skimming across the surface of water channels that weave through the shingle banks of braided rivers.
Jet boating is suitable for all ages and levels of fitness, and can be enjoyed the whole year round. Some of the most exhilarating trips are available near Queenstown and Canterbury. Other areas include the Buller and Makarora regions in the South Island and the Rangitaiki, Whanganui and Waikato Rivers in the North Island.
KAYAKING - SALT WATER
Exploring New Zealand's magnificent coastline by paddle power is an exercise and pure enjoyment. You can discover the coastal regions of national parks. You can paddle around islands and along fiords. You can even paddle a traditional Maori waka.
In the South Island, sea kayaking experiences can last half a day or several. Meander through the Marlborough Sounds, where waters are sheltered and people are few; follow the edge of the Abel Tasman National Park and hope for encounters with seals, dolphins and orca; get a sea level view of a fiord; or find your way around Okarito Lagoon, where you'll see all kinds of wading birds.
In the North Island you can embark on a sea kayaking safari around the Bay of Islands, Waiheke Island or Wellington harbour. Sheltered water experiences can be found on the Hokianga and Tauranga Harbours. Paddling around a marine reserve, such as Goat Island, is always fun - beach your kayak and go for a snorkel.
RAFTING
From a quiet drift through the forested wilderness to a white-knuckled, wide-eyed journey down turbulent rapids, rafting covers the full adventure spectrum.
The mountains of New Zealand's interior feed a myriad of fast flowing rivers that run through the forests to the sea. Grade 1 rivers offer relatively tranquil waters, while grade 5 rivers is regarded as an extreme sport. Trips ranging from a couple of hours to five days are led by qualified rafting guides who comply with established safety codes. All gear and special clothing is provided.
Rafting rivers in the North Island are mostly found in the central east coast areas of the Bay of Plenty and Hawke's Bay. In the South Island, you'll get the chance to try rafting around the resort town of Queenstown, Christchurch and on the West Coast. Some operators offer a combined helicopter and rafting experience. You can also try black water rafting through underground caves.
SAILING
There are several areas of New Zealand's coastline that are ideal for sailing adventures. Sheltered harbours open out to inshore cruising grounds dotted with picturesque islands, and there are popular coastal journeys with harbour-like bays conveniently spaced less than a day's sail apart.
You can charter a vessel and sail her yourself or opt for a skipper and crew. Skippered voyages range from an afternoon tea and sightseeing sail on the harbour to several days on an ocean-going maxi racing yacht.
The style of boat varies from restored historic square riggers to New Zealand's high-tech America's Cup winners. You can get as hands on or as laid back as you wish.
The maritime reserves of the Bay of Islands, Hauraki Gulf and Marlborough Sounds are among the best areas for a holiday afloat. Auckland, known as the City of Sails, has the world's largest number of boats per head of population.
WHALE WATCHING
Kaikoura, on the east coast of the South Island, is the main centre for whale watching in New Zealand. It's one of the only places in the world where you can easily see sperm whales.
Sperm whales, the largest of the toothed whales, grow to over 15 metres in length. They dive deep into the ocean to feed. The resident population of sperm whales at Kaikoura can be seen all year round. Orca (killer whales) may be seen from December to March, and humpback whales in June and July. Several dolphin species are seen almost daily in the area.
Whales thrive close to Kaikoura because of its unusual submarine landscape. The continental shelf drops quickly into a number of extremely deep underwater canyons. In addition, a warm current from the north meets a colder one from the south. This causes nutrients from deep within the ocean to be carried upward, a phenomenon that helps to support all types of marine life from plankton and krill to dolphins and whales.
DOLPHINS
An encounter with dolphins always feels such a privilege. Their gentle nature is something most people admire, and something we would prefer to see more of in humans. These playful creatures appear keen to communicate. They're quite a large animal, yet they present us with no danger. They are intelligent, but seem to be completely free of cruelty or greed. This may explain why swimming with dolphins has been rated by visitors as one of the top tourism experiences in the country.
Many dolphin species can be seen in New Zealand. There's the common dolphin and the large bottle-nosed dolphin, which can often exceed three metres in length. The smaller dusky dolphin is less than two metres long and is very playful. The Hector's dolphin is one of the world's rarest and smallest dolphins, and is found only in our waters.
New Zealand offers a wide selection of dolphin watching and swimming tours. Operators take great care not to harm the dolphins, and some of the tour price often goes towards dolphin conservation.
PENGUINS
These cute little creatures are bound to make you smile. In the sea they dive and swoop like other birds do in the air, and on land they march upright and waddle like officials in a parade.
You'll find three species of penguin around New Zealand. The korora, or little blue penguin, is the world's smallest. Standing only 25 centimetres tall, and weighing just over a kilogram, it is found in coastal waters and often comes ashore at night. The Marlborough Sounds, Akaroa Harbour, Oamaru and Stewart Island are excellent places to see little blues.
The rare hoiho, or yellow-eyed penguin, has a beautiful yellow eye band sweeping back from each yellow eye. You can find hoiho on the Otago Peninsula, just out of Dunedin, and along the South Otago Coast.
The Fiordland crested penguin is one of the world's rarest. It is found in Fiordland and Stewart Island, in the deep south of the South Island.
Antarctic king and gentoo penguins can be viewed at an aquarium and Antarctic attraction in Auckland.
To learn more about travel to New Zealand, call the Travel Gal at 800 644-6659 or email Teresa@LuxuryHideaways.net
If you enjoyed this post, make sure you subscribe to my RSS feed!
Aloha and Ia Orana,
Cruising around the islands of Tahiti for a romantic cruise celebration sounds like a fabulous idea to me! Lets review some small ship cruise options for you:
7 Night Haumana Cruise
A unique experience of discovery in the pristine ocean environment of Rangiroa!  Cruise in luxury in one of 12 well-appointed cabins, with all-inclusive gourmet dining and charming motu picnics. Swim, snorkel, hike, or relax on the deck at sea in this romantic paradise. The 7 night cruise departs from Rangiroa on Saturdays and Wednesdays. The guests fly into Papeete, stay overnight 1 night, then they will be transferred by plane to Rangiroa.
Location: Rangiroa, Tahiti.
Haumana Cruise Amenities:
Air Conditioning, Bar (On upper deck & open all day.), Bathroom Amenities, Boutique, CD Player, DVD Player, Hair Dryer, Housekeeping (Twice daily), In Room Safe, Jacuzzi, Mini-Bar, Television, VCR.
Haumana Cruise Activities:
Dolphin Watch, Fishing, Fly Fishing, Jacuzzi, Jet Skiing (At an additional cost), Kayaking, Nature Excursions (Visit unspoiled motus and virgin reefs), Polynesian Dance Lesson, Snorkeling, Surfing, Vineyard (Dominique Auroy's Vineyard).
Attractions:
Snorkeling, swimming, authentic island craft demonstrations and performances by local cultural groups.
If you would like to experience the romantic islands in the South Pacific,
Call 800 644-6659 or email Teresa@LuxuryHideaways.net for more details
_____
The Aranui III offers 86 cabins & is an Inter-Island Freighter!
Have you ever longed to hop a freighter to the romantic South Seas? Well, now you can, with Aranui Cruises - a delightful alternative to the more sumptuous cruises in and around Tahiti. The Aranui III is a state-of-the-art freighter that delivers supplies to the Marquesa Islands and also carries passengers.
Inspired by the tales of Herman Melville, Jack London and Robert Louis Stevenson, travelers go along to get in touch with the spirit of adventure that lies dormant in us all, and because no other cruise offers such an authentic slice of Polynesian life.
The Aranui III offers 13 to 16 night trips with Saturday departures.
Aranui Amenities:
Air Conditioning, Balcony or Patio, Bathtub, Cocktail Lounge, Gym/Fitness Center, Laundry Service (Washers & Dryers available; No Dry Cleaning), Library, Live Entertainment (Members singing and playing hand craft ukuleses), Refrigerator, Shared Bathroom.
Aranui Activities:
Fishing, Horseback Riding (On Ua Huka Island), Scuba Diving, Snorkeling, Surfing, Swimming Pool.
If you would like to experience the romantic islands in the South Pacific,
Call 800 644-6659 or email Teresa@LuxuryHideaways.net for more details
_______
Paul Gauguin Cruise
Named after France's greatest Post-Impressionist painter, whose work is indelibly linked to Tahiti and Polynesia, the Paul Gauguin is the ideal ship on which to explore the world's last natural paradise. The ship accomodates 318 passengers and departs out of Papeete. Come experience the ultimate in luxury, service and impeccable cuisine aboard a ship that celebrates the art of living in true Gallic style.
Paul Gauguin Cruise Amenities:
Air Conditioning, Bathrobe, Bathroom Amenities, Bathtub, Beauty Salon, Boutique, Business Center (There are four computers and a printer), Butler Service (In Suites only), CD Player, Concierge, DVD Player, Direct Dial Phone, Dry Cleaning Available, Fax Machine Available (Sent/received through the reception desk), Fruit, Gym/Fitness Center, Gym/Fitness Center, Hair Dryer, Internet Access, Laundry Service, Library (A wide selection of books is available), Medical Services (Doctor & nurse equipped to provide medical care), Mini-Bar, Refrigerator, Room Service, Room Service (24-hour room service), Shower, Spa Services (Carita Spa & Beauty Salon), Television (TV/ VCR), Video Library.
Paul Gauguin Cruise Activities:
Art Gallery (Fare Tahiti Gallery), Casino, Casino, Dance Club (La Palette Lounge, Piano bar & romantic nightclub), Diving, Island Excursions, Kayaking, Kayaking, Night Club (Polynesian performances, dancing, cabaret singer), Outdoor Pool, Scuba Lessons, Snorkeling, Swimming Pool, Water Skiing, Windsurfing.
If you would like to experience the romantic islands in the South Pacific,
Call 800 644-6659 or email Teresa@LuxuryHideaways.net for more details
If you enjoyed this post, make sure you subscribe to my RSS feed!
The city of Brisbane offers the traveler a range of luxury hideaways that include modern architecture to classic buildings dating from as far back as colonial times.
The lucky visitor will also find museums that were built by convicts and housed Generals, to the Brisbane City Hall that holds the city's museum, Brisbane is rich in a history that can be traced by simply walking around.
Qantas Airways offers daily services to Australia from Los Angeles, and their newly launched service from DFW, Brisbane has never been more accessible.  So, whats there to do in Brisbane?
Tours & Sightseeing: There's so many ways to discover Brisbane! Take a balloon ride, cruise the river or take in the sights on one of many bus tours.
Arts & Culture: Take the time to discover some of the pockets of expressions reflection scattered around Brisbane. Including independent theater companies, art galleries and indigenous galleries.
Fun for Free: This foot friendly city offers world-calls galleries, parklands, museums, tours, live music, and more… absolutely FREE!
Shopping & Fashion: Dynamic, positive, forward thinking and creative sums up Brisbane's impressive fashion scene.
Parks & National Parks: The stunning fringes of Brisbane are world-class, and often heritage listed, and best of all, they start less than one hour away from downtown.
Heritage & Architecture: Discover Brisbane's life during colonial times, the influences and the events that changed the city forever…
Bikeways & Walkways: Brisbane is truly a foot friendly city with over 750 miles of walkways, paths and bikeways.
Sport & Recreation: Outdoor enthusiast? You can test yourself in Brisbane without leaving the city. Want to be closer to the water? Then kayak your way around every bend of the Brisbane River.
For more information contact http://www.visitbrisbane.com.au or Teresa@Luxuryhideaways.net and lets go to Brisbane!
If you enjoyed this post, make sure you subscribe to my RSS feed!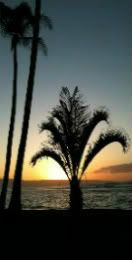 We are getting so excited!!! Countdown has begun for our newest (and most fabulous) weeklong yachting experience to set sail for our shores here in Hawaii!  The American Safari Explorer is due to arrive October, 2011 - don't miss the boat!  She caters to only 36 lucky Guests at a time.
Right now the only weekly cruiseline we have is NCL which is a large cruiseship and its my opinion its not the best way to see the islands and learn about the local culture.
The Safari Explorer will be cruising inter-island with a flexible itinerary that will not be based on a "set timetable". Instead, it will feature a cruise thru the islands at a slower pace, allowing the guests to enjoy extra time snorkeling in a quiet cove or kayaking to a secluded beach. Guests will be able to explore the islands by foot, kayak, sailboat and motor launch.
Along the way, the Guests will experience traditional Hawaiian culture with opportunities to meet the locals on their land and in their homes. Each evening, the yacht sets anchor in a different sheltered harbor or inlet.
While onboard the Explorer, guests enjoy an "all inclusive" experience and will be pampered with excellent local seafood dishes, just-baked breads, hearty soups, fresh fruit salads, exquisite entrees, sinfully delicious desserts, as well as fine wines and spirits. Everyone is served at one seating, family-style; dress is always casual.  Of course, they will be happy to plan for any special dietary needs, and if there's something you've got a craving for, let them know. Milestone events are celebrated in great style onboard.
With the exception of a gratuity for the crew - which is a personal decision - everything is included on the cruise:
• Gourmet meals
• Premium wine, beer and spirits
• Kayaking and shore boat exploring
• Snorkel gear
• Exclusive shore excursions
• Onboard Expedition Leader/Naturalist or wine expert
• Airport transfers
• Port Charges, taxes, fees
• Massages
• Visits with local residents - "talk story"
Stay tuned as the Explorer charts its course for the Hawaiian Islands.
Me ke aloha pumehana,
(With warmest aloha)
Teresa
Teresa Nelle
Luxury Hideaways - Affiliated with Park Avenue Travel - A Virtuoso Agency
Extraordinary Luxury Travel by Land - Sea - Air
Toll free 800 644-6659      fax (888) 337-9102   skype- hawaiibound22
www.LuxuryHideaways.net       E:Teresa@LuxuryHideaways.net
www.OnlyCruisesTravel.com    Blog with us at: http://SeeTheSouthPacific.com
Rated A+ by Hawaii Better Business Bureau!
"Twenty years from now you will be more disappointed by the things you didn't do than by the ones you did do. So throw off the bowlines, sail away from the safe harbor. Catch the trade winds in your sails. Explore. Dream. Discover." - Mark Twain
If you enjoyed this post, make sure you subscribe to my RSS feed!
Bula!
Check out this amazing package the award-winning Jean-Michel Cousteau Fiji Islands Resort is offering their Guests! The Rejuvenation package also includes 2 free nights when you reserve 7 nights at the resort. You will find world class coral reefs, blissful massages from nurturing Fijian hands as well as creative gourmet meals to name a few of the delights that await you.
7 night's accommodation* pay only for 5 nights!
All gourmet meals
Unlimited bottled non-alcoholic drinks
Choice of three days of 2 -tank dives for 2 adults or three days of 2 tank days for one adult and three 60 minute massage treatments for one adult. *
Ground transportation between Savusavu Airport and the resort
Foot massage upon arrival
Complimentary activities include: guided snorkelling trips with resident marine biologist, kayaking, catamaran sailing, yoga classes, visit to local village, rainforest and waterfall walk, tennis, volleyball, table tennis, glass bottom boat excursions, Savusavu town market trip, traditional Fijian medicine guided walk, coral city slide show, Fijian story telling, reef walks, night snorkeling & more.
Includes meet & greet at Nadi & Savusavu Domestic Airports, all gourmet meals, unlimited bottled beverages, specialty loose leaf teas, ground coffee, most activities including 4 off site excursions, vehicle transfers from Savusavu Airport to the resort, Bula Club for children and an exclusive nanny for each child 5 years and under.
Jean-Michel Cousteau Fiji Islands ResortDive & Rejuvenation package**: Stay 7 / Pay 5:
Valid for travel from Oct 18 - Dec 17, 2010 & Jan 11 - Mar 31, 2011 inclusive.
**Offer available for all new bookings from February 9 2010 on all bure categories* except for Oceanfront 2 bedroom & Oceanfront Suite for travel Oct 18- Dec 17, Jan 11 - 31 Jan 2011 & is non combinable with any other offer.
Call the Travel Gal for details and booking restrictions -800 644-6659 or Teresa@Luxuryhideaways.net
If you enjoyed this post, make sure you subscribe to my RSS feed!
Hi Teresa,
Oh my goodness - words cannot describe how perfect Wadigi Island was for us! First, for future, we will CERTAINLY helicopter over to Wadigi. After flying for so long on a plane, we just wanted to be there and waiting around for so long was the only "un-fun" part of the trip. So, I know we could only go early if no one was there, but the 2-hour catamaran really did drag on. So, I know you warned us and we should have listened…the extra money would have been worth the helicopter - so next time.
But, WOW when we got there, everything was worth it! We knew it the moment we saw the island. I get teary-eyed just thinking about it. Boof the dog was waiting for us with his beautiful lei on..he was so cute. Tia came over and picked us up on the boat and while we were coming in, everyon was waving and waiting for us.
But we walked up all the stairs and got to the top where the Fijian staff was singing and playing guitars and waiting with a nice welcome drink. We just wanted to take a shower, but afterwards we enjoyed a wonderful lunch. The food was absolutely amazing the entire time…seriously very gourmet. The accomodations were incredible. We loved the outdoor shower and it was air-conditioned in the suites so that was nice too. We ate outside everyday with the breeze blowing. The infinity pool was to die for...we spent a LOT of time there.
Ryan likes to tell people "the water was as blue as the sky, which was bright blue EVERY day." and that is so
true. The weather could not have been nicer. Bright and sunny every day - very little humidity.
While we were there, we went snorkelling several times - Vika always packed us a nice cooler full of sodas and water so we could enjoy a cold drink out on the water. Tia and Meke were so much fun - they took us to all these places and helped us with EVERYTHING. We had never been snorkelling so I was a bit scared and Tia just eased me into the water and I was a pro in no time!
We went tubing and water skiing…we even got Meke to try! It was so much fun. Tia took us to his village (which was no extra cost) and it was very cool to see the different culture. We bought lots of souvenirs from them, which they thanked us profusely for.
So, what did I leave out? Something, I'm sure. But everything was phenomenal. We had the BEST time. It was soooo romantic and we had lots of romantic moments and time to ourselves. But when we wanted someone to help us with something or make us a drink, they were right there. It was perfect - if we wanted to be left alone, you wouldn't even know they were there…you could walk around nude! But, if you needed ANYTHING, they were right there. Boof was great b/c we LOVE dogs and we missed our boy Jake so much.
You know, when we first booked this place we did it because we knew we would never do something like this again. We wanted a honeymoon we would never forget. And, we got it. However, we are already planning on how we can save enough money to go back!
Well I have taken up enough of your time - I could talk about it forever - I really could. I have my pictures in an album and I have been showing EVERYBODY back here. Everyone is so impressed and just can't believe their eyes. They were in awe…which is exactly how we were the whole time on the island. I cannot thank you enough for the honeymoon of my dreams…I will never forget it. And we will be calling you in the near future to try and set up going again.
Vinaka!
Angela & Ryan
If you too would like to relax on your own private island in the South Pacific
Call Me at 1-800-644-6659
Your 'See the South Pacific Specialist' at Luxury Hideaways
If you enjoyed this post, make sure you subscribe to my RSS feed!
Cruise aboard the M.Y. Galerna - a fully crewed, luxury charters through New Zealand's finest coastline - a travel experience for the discerning, unlike any other.
Make your rendezvous with New Zealand as luxurious and uniquely memorable as possible by experiencing this exquisite land from the stunningly beautiful sea surrounding it aboard your own private luxury motor ketch.
The M.Y. Galerna once host to the Danish Royal family, and the artist Salvador Dali, this classic Scandinavian motor yacht, fitted out to the highest specifications, offers guests the ultimate in cruising comfort. Galerna is 87 feet and is fully crewed to provide the ultimate in ocean-going pleasure. Teak and mahogany interiors embrace you; state of art technology and entertainment systems pamper you. All meals and drinks are provided by your gourmet chef.
From the simple joy of 'taking the air' on the expansive wooden decks while enjoying the ever-changing southern scenery, to soothing away stresses and strains in the Scandinavian sauna, everything is undeniably first-class. The haute cuisine, centered on the fish and shellfish harvested daily, is superb; the New Zealand wines captivating.
Accommodating up to 6 guests in three stylish guest cabins, each with full ensuite facilities, Galerna offers pleasures to stimulate the most jaded traveler: luxury tenders for exploring shallow areas and rivers, water skiing, wind surfing, wake boarding, game fishing, hunting, archery, kayaking, snorkeling and scuba diving.
The very best in navigational and marine safety equipment ensures Galerna provides the ultimate in safe luxurious cruising. Enjoying exclusive use of so elegant and finely appointed a vessel as Galerna provides you with the perfect platform from which to discover New Zealand's unique cruising playgrounds.
If you enjoyed this post, make sure you subscribe to my RSS feed!