All-Inclusive Safari Explorer Yacht arriving in the Hawaiian Islands soon!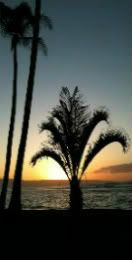 We are getting so excited!!! Countdown has begun for our newest (and most fabulous) weeklong yachting experience to set sail for our shores here in Hawaii!  The American Safari Explorer is due to arrive October, 2011 - don't miss the boat!  She caters to only 36 lucky Guests at a time.
Right now the only weekly cruiseline we have is NCL which is a large cruiseship and its my opinion its not the best way to see the islands and learn about the local culture.
The Safari Explorer will be cruising inter-island with a flexible itinerary that will not be based on a "set timetable". Instead, it will feature a cruise thru the islands at a slower pace, allowing the guests to enjoy extra time snorkeling in a quiet cove or kayaking to a secluded beach. Guests will be able to explore the islands by foot, kayak, sailboat and motor launch.
Along the way, the Guests will experience traditional Hawaiian culture with opportunities to meet the locals on their land and in their homes. Each evening, the yacht sets anchor in a different sheltered harbor or inlet.
While onboard the Explorer, guests enjoy an "all inclusive" experience and will be pampered with excellent local seafood dishes, just-baked breads, hearty soups, fresh fruit salads, exquisite entrees, sinfully delicious desserts, as well as fine wines and spirits. Everyone is served at one seating, family-style; dress is always casual.  Of course, they will be happy to plan for any special dietary needs, and if there's something you've got a craving for, let them know. Milestone events are celebrated in great style onboard.
With the exception of a gratuity for the crew - which is a personal decision - everything is included on the cruise:
• Gourmet meals
• Premium wine, beer and spirits
• Kayaking and shore boat exploring
• Snorkel gear
• Exclusive shore excursions
• Onboard Expedition Leader/Naturalist or wine expert
• Airport transfers
• Port Charges, taxes, fees
• Massages
• Visits with local residents - "talk story"
Stay tuned as the Explorer charts its course for the Hawaiian Islands.
Me ke aloha pumehana,
(With warmest aloha)
Teresa
Teresa Nelle
Luxury Hideaways - Affiliated with Park Avenue Travel - A Virtuoso Agency
Extraordinary Luxury Travel by Land - Sea - Air
Toll free 800 644-6659      fax (888) 337-9102   skype- hawaiibound22
www.LuxuryHideaways.net       E:Teresa@LuxuryHideaways.net
www.OnlyCruisesTravel.com    Blog with us at: http://SeeTheSouthPacific.com
Rated A+ by Hawaii Better Business Bureau!
"Twenty years from now you will be more disappointed by the things you didn't do than by the ones you did do. So throw off the bowlines, sail away from the safe harbor. Catch the trade winds in your sails. Explore. Dream. Discover." - Mark Twain
If you enjoyed this post, make sure you subscribe to my RSS feed!