Hi Teresa,
I hope this email finds you well. Rob and I wanted to send you a HUGE, warm thank you!! Our destination wedding trip to Vomo Island was fabulous. We enjoyed every moment of it. The resort was awesome, the food wonderful and the staff like family. It was first class all the way from the moment we landed at the airport to the moment we left.
We had good weather and of course a little rain, but still beautiful. The day of the wedding, it rained until just 45 minutes prior to the start. I think Kimi was stress, but of course he had the perfect back up plan if the rain continued. 45 minutes before the wedding, the rain stopped, the sun came out and it was a gorgeous day. I have attached a few pictures of our stay and the wedding that I wanted to share with you. It was perfect and is a memory that will live in our hearts forever.
I could not have expected or asked for more from you or the Vomo family. Our vacation was absolutely perfect. I am sure we were not the perfectclients and I know we drove you crazy at times, but I truly appreciate you very much! Thank you again for making this week perfect!!!!
I hope you have a wonderful weekend.
Thanks,
Amber
If you enjoyed this post, make sure you subscribe to my RSS feed!
Hi Teresa - Sorry I have not written sooner to thank you for helping us with a wonderful and memorable trip to Maui.  The trip was all amazing! We especially loved Hana and the drive was very fun.  We stopped at a few places on our way to Hana, did a few waterfalls.
Travaasa Hana was great and very relaxing.  I could have spent a few more days there.  We went to the Seven Sacred Pools and then hiked to the Waimuku waterfall, but mostly chilled out.
We also enjoyed Feast at Lele in Lahaina. We also made it over to Mama's Fish House and walked around Paia, watched the windsurfers and got to Makawao. All in all packed quite a bit in.
Michele and I decided that we want to come back in a few years with the kids.  I think both of them would love it.
Thanks for all your effort in making our 10 year anniversary trip awesome!
Kevin S.
If you enjoyed this post, make sure you subscribe to my RSS feed!
Hi Teresa,
I just wanted to write and thank you for all your work the last few months helping to make our trip to Hawaii for the wedding so wonderful.  Also in working so hard to get Shannon and Alan situated for their continued stay. They are very pleased with Napili Shores and are planning to have breakfast at the Gazebo tomorrow morning. The babies are doing better and they're able to enjoy their extra days which, thanks to your making sure they had travel insurance, will be mostly paid for.
It really was a great time.  Hard to believe it's all over.  We were all pleased with the Kaanapali Beach Villas, the Pioneer Inn and the breakfast at the Hyatt-great suggestions all of them.  The cruises and tours people did were good too.  It was VERY busy with trips to and from the airport and people coming and going all the time but we knew that would be the way it was.  We were blessed to have so many people there for the Maui wedding and happy to assist in their travels.  I would have liked about two more days, one for a trip north and one for a trip up towards the volcano area, and I never tire of spending time in the ocean and on the beach.  But hopefully we'll be back and can do all those things.
I'll send some wedding photos when we get them.  Take care and let us know when the grandbaby comes-there's nothing better!
Betty
If you enjoyed this post, make sure you subscribe to my RSS feed!
Teresa:
We had a WONDERFUL trip.  THANK YOU!!! THANK YOU!!!
The Four Seasons Hualalai on the Big Island was AMAZING!!  They upgraded us to the O'hana Suite and really treated us like royalty.  Justin at the front desk was a great help.  I wrote a note to the GM referencing his excellent service.
Thank you again,
Brent & Leah M.
If you enjoyed this post, make sure you subscribe to my RSS feed!
Aloha,
Thank you - it was a nice trip. Kaanapali Beach Hotel was nice, great location…lots of senior citizens there, but I guess didn't really matter. We were able to do some activities, but I wish I could have spoken with you a little more about that…it almost was a little stressful trying to dig through all of the info on tripadvisor, etc etc…but it worked out.
We spent lots of time in Lahaina, on Front Street, the Napili area and a day at the Ritz Carlton in Kapalua after searching for Nakalele Blowpoint and Honolua bay…that drive was a little nerve racking…so we never made it to Hana…was thinking I may have to do that on the next trip.
Thanks for your help,
Melva
Note from Travel Gal: Melva and her Mother stayed at Kaanapali Beach Hotel, located beachfront along Kaanapali Beach, the two mile strip of big, white sand beach, next to the Sheraton Maui Resort and a short walk to "Black Rock", a wonderful snorkeling site.  Kaanapali Beach Hotel is a moderate priced hotel that offers some great specials as well as Hawaiian cultural activities - the hotels tagline is "Maui's Most Hawaiian Hotel". It is the perfect resort for couples or families on a moderate budget looking for an amazing beach vacation.
Yes, I agree, it is a good idea to plan a few activities prior to arriving on island so you are not scrambling, looking for a luau etc.  I suggest planning an activity (even a drive upcountry) every other day of your vacation so you have plenty of free time too.  Also, if you are considering a trip to Hana (a full day driving over 50 one way bridges, along a gorgeous coastline), I suggest either staying in a B & B in Hana for a night or taking a tour so the driver gets to enjoy the scenery too.
For assistance in planning your island holiday, contact the Travel Gal at
800 644-6659 or Teresa@LuxuryHideaways.net
If you enjoyed this post, make sure you subscribe to my RSS feed!
Bula,
I can't express to you how perfect our honeymoon was. Everything was PERFECT!
Our flight on Air New Zealand from LAX left on time and besides plenty of excellent food and beverages, the movies were actually pretty good, too. Once in Nadi, we were greeted at the airport by a Rosie agent and from there, totally taken care of to what was to be the best week of our lives!
Once we stepped off the helicopter, landing at Matamanoa and given fruity drinks [we] didn't have to lift a finger to do anything! Our bure was clean, spacious and the view was beyond our expectations! We had the Kabote bure (we found out that all the bures are named after Fijian birds) which was #21… I tell you this because it was the last bure on that side of the island and we got the sunset and moon view every night.
We both also bought massages and a trip to a traditional fijian village for Christmas services. While there we also formed several fulfilling relationships with other guests and many of the staff, which made our vacation all the more enjoyable. (You were right about the mainly adult guest population - there were very few children or families - majority of the guests were couples.)
I can honestly say that we made the most of our time at Matamanoa and took nothing for granted! We gave as generously as we could to the Christmas fund, but would have liked to given more. I would recommend (and already have) Matamanoa to anyone going on a vacation and hope you do, too.
Vinaka for doing such a fantastic job and spending the time and energy answering all my questions and calming my nerves.
You'll hear from us again when we decide to book our next trip to Fiji. If my wife, Jessica, has her way, you'll be getting a call from us next week!
Sincerely,
Peter & Jessica
If you too would like a Fiji island destination wedding and/or honeymoon,
contact the Travel Gal at 800 644-6659 or email Teresa@LuxuryHideaways.net
If you enjoyed this post, make sure you subscribe to my RSS feed!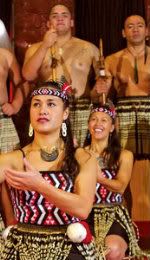 Hi Teresa
Yes yes yes! Our trip was all fabulous and even more than we expected! Auckland was great. Our tours were terrific! When we arrived we took a ferry to Devinport. It was such a lovely quaint town. In Rotorua the Springs was beautiful. We went to the Polanesia Spa and were pampered all day
Our cruise was wonderful. New Zealand is absolutely beautiful. We took so many pictures and had some enlarged and framed.
We saw our friends in Melbourne and had an Australian Barbie.
Sydney was really my dream. I had to touch the walls of the Opera House, to realize that I was truly there.  Our stop in Tasmania completed the dream of kangaroos and koalas.
We did so much and the time went so fast that we hardly believed it was time to come home.
You did such a wonderful job and made our trip worry free.  Absolutely everyone and everything was on time and perfectly planned.  You are terrrrrrrific!
Love ya
Mary Ann and Armand
If you enjoyed this post, make sure you subscribe to my RSS feed!
Hi Teresa -
I wanted to thank you for all your work and suggestions for our Maui family trip.
We all had a fabulous time, none of us were ready to go home!
Loved the hotel, the luau, the kayak trip - everything!
It was also great to finally meet you, thank you for taking the time to meet up with us.
Hope all is well, looking forward to planning our next vacation!
All the best,
Liz, Mitch, Max & Lauren
We would love to help you plan your family vacation to Maui too!
Call 800 644-6659 or email Teresa@LuxuryHideaways.net
If you enjoyed this post, make sure you subscribe to my RSS feed!
Aloha Teresa,
The vacation was great and really enjoyed the Kahala Resort.  Send people there because it is a wonderful hotel and location.  Loved being so close to things but far enough away.  They are really trying hard to attract people from Maui and other more popular destinations.  Thank you for setting things up and making it a special vacation for my family.
Brent M.
Note from Travel Gal: The Kahala Resort is the only beachfront resort in Kahala, Oahu's most prestigious residential area; the resort overlooks both Diamond Head and Koko Head craters yet is just 10 minutes by car or complimentary hotel shuttle to and from Waikiki beach.
Hotel overview: This ledgendary resort is nestled on an exclusive ivory-sand beach, just east of Diamond Head, pampers guests with plantation-era hospitality.  Spectacular vistas, 338 refreshed, spacious rooms and suites with spectacular vistas overlooking the ocean, mountains, or dolphin lagoon. Suites include a Suite Amenity added-value program.
Spa, dolphin lagoonFive stylish restaurants, a world-class spa, leisure facilities, fitness Center, lush tropical gardens and the private lagoon with our own resident dolphins.
What to Expect:  Opened in 1964 and frequented by Hollywood's elite (Frank Sinatra, Tom Cruise, Michelle Pfeiffer), entertainment notables (Faith Hill, Luciano Pavarotti, Billy Joel), every US president from Nixon to Clinton, and royalty (Queen Elizabeth, Princess Grace, the Dalai Lama), this resort attracts the rich and famous and the discriminating and sophisticated. Ordinary families cavort next to the glitterati. Consistent awards prove this resort is among the world's best.
Amenity Highlights:For a modest fee, guests (kids, too) can swim and interact with the resort's most loved residents, the Atlantic bottlenose dolphins. Emphasizing education, Dolphin Quest scientist/trainers run the program in the 26,000-square-foot salt-water lagoon.  Responding to celebrity requests, the resort built five 550-square-foot spa suites (one for couples) where guests can receive various massages and body treatments in an utterly tranquil, private setting, beginning with a foot-bathing ritual.
The Kahala Hotel & Resorts most recent awards include:
• Condé Nast Traveler Magazine Gold List 2012
• Condé Nast Traveler Magazine Readers Choice 2011 - One of the Top 20 Resorts in Hawaii
• Smart Meetings Magazine - Platinum Choice Award 2010
• Meetings & Conventions Magazine - Gold Key Award 2008
• Successful Meetings Magazine - Pinnacle Award 2011
• Honolulu Magazine Hale Aina Awards - Best Hotel Restaurant - Hoku's (2010), Chef's Choice Award - Hoku's (2011)
If you enjoyed this post, make sure you subscribe to my RSS feed!
Teresa,
Thank you so much for all of your support in planning the details of our wedding, travel and activities to Maui.
We appreciated having you a part of our special day
With your help we were able to pull it all together.
Sheri & Patrick
Travel Gal Note: Patrick & Sheris' family gathered on Maui from 3 continents for their wedding.  Most of them stayed at Kaanapali Beach Villas, a boutique condo in North Kaanapali beach.  The family also enjoyed a night at the Old Lahaina Luau, their private courtyard rehearsal dinner at the Pioneer Inn as well as snorkeling trips aboard the Teralani catamaran, Trilogy Excursions Whale watch, Skyline Eco-adventure zipline tours and an amazing brunch at the Hyatt Maui Resort & Spa.
If you enjoyed this post, make sure you subscribe to my RSS feed!