Hello Teresa,
It was great fun in Hawaii!  I didn't like to start our day with work here (: after a nice, long vacation. I am really glad that I booked my vacation with you as after talking to you few times, you understood my needs and personality. Based on the information I gave, you prepared a perfect vacation and all the activities!
Everything was awesome and wonderful! We really enjoyed our honeymoon at both in Royal Kahana and the Wailea Beach Marriott. The Marriott was outrageous!  I can't described how much I loved that place, it was the perfect place for us even comparing it to all of its neighbor 5 star hotels.  Also, the Old Lahaina Luau really is THE BEST in the Island!
Thanks a lot to you!! I will sure make my next vacation reservation with you.
PS: Only thing is I upgraded my rooms at both the places - you were right! Even in Marriott, I upgraded for better view but I think it was worth it.
Thanks,
Maulik
If you enjoyed this post, make sure you subscribe to my RSS feed!
Last Sunday I ventured outside my 4 walls and drove the 3 miles to Kaanapali North Beach or as the locals call it from days gone by "Airport Beach".  This is the original West Maui Airport, there was a single landing strip as well as a bar that served the best bloody mary's on the island. We are talking about the 80's now so I am really dating myself.
After enjoying a quiet ½ hour watching the keiki (children) play in the water and attempt to build sand castles, dogs catching sticks and frizbees with their masters, pregnant moms waddle into the water and teenagers boogie boarding, I strolled down the beach, cooling my toes at the waters edge.
The beach is a great "equalizer" of mankind. It doesn't matter if you are rich or poor, young or old, the waves will treat you just the same, guaranteed they will slam you up the beach if you don't respect the water.
On any given Sunday you will find every kind of water craft, from jet ski's (when its not whale season) to kayaks, sailboats and canoes, but the favorite was the blow up floating mat. There were several of them in all colors of the rainbow.
The lucky tourist that just happened along this beautiful stretch of sand has stumbled upon a taste of the "local life" as there were 2 or 3 birthday parties in progress, one of them a "baby luau" with hot food carted in as well as barbeque and games. The Hawaiians do know how to throw a barbeque! In old Hawaii the keiki's 1st birthday was a grand celebration due to the fact that many infants never lived to see their first birthday. It was a celebration for all to enjoy - its nice to see the tradition lives on.
If you enjoyed this post, make sure you subscribe to my RSS feed!
When considering a cruise vacation to the Great Barrier Reef, Australia - be sure to save a few days to visit Thala Beach Lodge located near Port Douglas, in North Queensland. Thala Beach Lodge is a family owned 5 star luxury hideaway, boutique resort set spectacularly atop a headland with breathtaking views of the Coral Sea and provides the perfect location to explore the world-famous Great Barrier Reef and Daintree Rainforest.
An island on the mainland!
Located just 45 mins drive north of Cairns (where International and Domestic Airports are located) and just south of Port Douglas, Thala Beach Lodge is the only beach nature lodge providing Port Douglas accommodation on a private headland between Cairns and Port Douglas.
Guests of Thala Beach resort relax in one of 83 deluxe timber bungalows are built high on stilts and nestle in a forest canopy. Talk about a luxury treehouse! All bungalows have either ocean views or forest views. Thala Beach Lodge features a restaurant, 2 bars, coffee shop, pool and jacuzzi.
Why vacation at Thala Beach Lodge?
1. Thala IS AN EXPERIENCE, rather than just accommodation, due to the complimentary onsite guided nature tours included in all rates.
2. Rainforest & beach experience in ONE location - saves packing bags & changing hotels to get both North Queensland experiences.
3. An ISLAND ON THE MAINLAND, the resort is surrounded by water on three sides so you get the feel of an island vacation however saves the inconvenience & additional cost of ferry transfers.
4. Value: The all inclusive rate consists of breakfast, lunch & dinner daily plus roundtrip transfers between Cairns and Port Douglas as well as In room mini-bar with spirits, wine, beer, soda, snacks, tea and coffee.
Our opinion: This boutique coastal sanctuary is an experience to remember. Unique, tranquil and secluded, with your own private beach and close to the town of Port Douglas.
Thala Beach Lodge provides memorable experiences that capture the essence of the diverse North Queensland region from the thrill of exploring the secrets of the Great Barrier Reef, ancient tropical rainforest, wild expansive outback and ancestral rock art of Aboriginal tribes - to viewing the grandeur of it all by air. Or simply visit this paradise to step away from the crowd, take some time out for relaxation and marvel at the natural world.
If you enjoyed this post, make sure you subscribe to my RSS feed!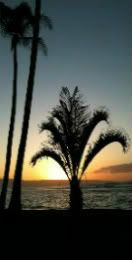 We are getting so excited!!! Countdown has begun for our newest (and most fabulous) weeklong yachting experience to set sail for our shores here in Hawaii!  The American Safari Explorer is due to arrive October, 2011 - don't miss the boat!  She caters to only 36 lucky Guests at a time.
Right now the only weekly cruiseline we have is NCL which is a large cruiseship and its my opinion its not the best way to see the islands and learn about the local culture.
The Safari Explorer will be cruising inter-island with a flexible itinerary that will not be based on a "set timetable". Instead, it will feature a cruise thru the islands at a slower pace, allowing the guests to enjoy extra time snorkeling in a quiet cove or kayaking to a secluded beach. Guests will be able to explore the islands by foot, kayak, sailboat and motor launch.
Along the way, the Guests will experience traditional Hawaiian culture with opportunities to meet the locals on their land and in their homes. Each evening, the yacht sets anchor in a different sheltered harbor or inlet.
While onboard the Explorer, guests enjoy an "all inclusive" experience and will be pampered with excellent local seafood dishes, just-baked breads, hearty soups, fresh fruit salads, exquisite entrees, sinfully delicious desserts, as well as fine wines and spirits. Everyone is served at one seating, family-style; dress is always casual.  Of course, they will be happy to plan for any special dietary needs, and if there's something you've got a craving for, let them know. Milestone events are celebrated in great style onboard.
With the exception of a gratuity for the crew - which is a personal decision - everything is included on the cruise:
• Gourmet meals
• Premium wine, beer and spirits
• Kayaking and shore boat exploring
• Snorkel gear
• Exclusive shore excursions
• Onboard Expedition Leader/Naturalist or wine expert
• Airport transfers
• Port Charges, taxes, fees
• Massages
• Visits with local residents - "talk story"
Stay tuned as the Explorer charts its course for the Hawaiian Islands.
Me ke aloha pumehana,
(With warmest aloha)
Teresa
Teresa Nelle
Luxury Hideaways - Affiliated with Park Avenue Travel - A Virtuoso Agency
Extraordinary Luxury Travel by Land - Sea - Air
Toll free 800 644-6659      fax (888) 337-9102   skype- hawaiibound22
www.LuxuryHideaways.net       E:Teresa@LuxuryHideaways.net
www.OnlyCruisesTravel.com    Blog with us at: http://SeeTheSouthPacific.com
Rated A+ by Hawaii Better Business Bureau!
"Twenty years from now you will be more disappointed by the things you didn't do than by the ones you did do. So throw off the bowlines, sail away from the safe harbor. Catch the trade winds in your sails. Explore. Dream. Discover." - Mark Twain
If you enjoyed this post, make sure you subscribe to my RSS feed!
Located in the center of the South Pacific, less than one hour from the islands of Tahiti, lies the beautiful atoll of Rangiroa, which means "Immense Sky".
Nestled in the Tuamotu Archipelago, this chain of emerald islets, secluded pink and white sand beaches and turquoise lagoon is the base to the "Haumana" catamaran.
In this pristine environment, Haumana Cruises offers a unique style of cruising, off-the-beaten paths, in a true and authentic Polynesian atmosphere, the comfort and intimacy of a 12-cabins catamaran.
With Haumana Cruises, enjoy life at your own pace, leave away the hustle and bustle of your daily life and dive into a world of peace and tranquility, surrounded by the paradise colours of Rangiroa, simply the "Polynesian art de vivre" …
Get acquainted with the local population, learn about the local island culture and traditions and all what makes Tahiti and her islands so special, so unique, so mythical …
The Haumana experience is ideal for beach and nature lovers, snorkeling fans and fishing enthusiasts.
Vessel
The Haumana welcomes a maximum of 24 guests in 12 cabins, offering the intimacy & hospitality of a yachting experience.
Yacht's Specificities
Built in Australia
Length : 36 meters or 110 feet
Beam : 13.8 meters or 45 feet
Draft : 1.8 meter or 6 feet
Cruising speed : 10 to 12 knots
Engine : Diesel powered
Stabilizers
3 tender boats for tours and transfers
French flag, registered in Mata Utu, Wallis & Futuna
The Haumana features
12 guests' cabins
1 restaurant
1 outdoor lounge bar
1 main lounge with panoramic views
1 jacuzzi and sun deck
1 marina platform with kayaks and 2 waverunners
If you are interested in cruising the Tuamotus in style
contact the Travel Gal at 800 644-6659 or teresa@luxuryhideaways.net
If you enjoyed this post, make sure you subscribe to my RSS feed!
The world's largest spa marketing company, SpaFinder USA have named Daintree Eco Lodge & Spa as one of the Top 10 Spas in the World in the Best Boutique Hotel and Best Environmental Spa categories.
Daintree Eco Lodge & Spa owner Cathy Maloney says,"To have been chosen in the Top 10 Spas in the world is really quite a feat. We are one of only three Australian spas to win in this years Reader' s Choice World Spa Awards. Shangri-La Sydney and Gwinganna Health Retreat were the other Australian winners."
While planning a trip to Australia, be sure to add in 4 or 5 days to visit the world's oldest rainforest (65 million years older than the Amazon), and experience the world's oldest culture.  Wake to the gentle sounds of nature in your rainforest "tree-house" at the small (just 15 room accommodation), personal private boutique resort.
Location
Daintree Eco Lodge & Spa exudes a sense of exotic remoteness, but is easily accessible.
* Located only 90 minutes drive (113km) north of Cairns International Airport
* Only 40 minutes north of Port Douglas (45km), gateway to the Great Barrier Reef
* 3 kms south of Daintree Village
* Only lodge on the Daintree River
* Sealed road runs to property - no 4WD required
* South of the Daintree River - no ferry crossing required
Daintree Eco Lodge & Spa has also been awarded the 2010 Luxury Travel's Gold List award for BestLuxury Eco Tourism and World' s Leading Eco Lodge at the prestigious World Travel Awards late 2009.
Walkabout Cultural Adventures
GO WHERE OTHER TOURS DON'T… EXPERIENCE WHAT OTHER TOURS WON'T…
Complete your Daintree Eco Lodge & Spa experience with a day touring the local region with a local Aboriginal guide. In a relaxed and very interpersonal environment which is intimate.
Half or Full day 4WD tours; Personalised tailor-made charters
With tours including…
* Learn about the Kuku Yalanji Rainforest Aborigines & Visit Aboriginal cultural sites
* Learn the history of the region & Taste some bush tucker
*Discover the Rainforest  & See spectacular waterfalls
* Learn about marine life & Swim in freshwater streams
*Try traditional hunting & Spear throwing
Minimum 2 passengers, Maximum 6 passengers
Pick ups from Port Douglas, Mossman and Daintree areas
(Cairns, Northern Beaches and Cape Tribulation can be arranged)
If you enjoyed this post, make sure you subscribe to my RSS feed!